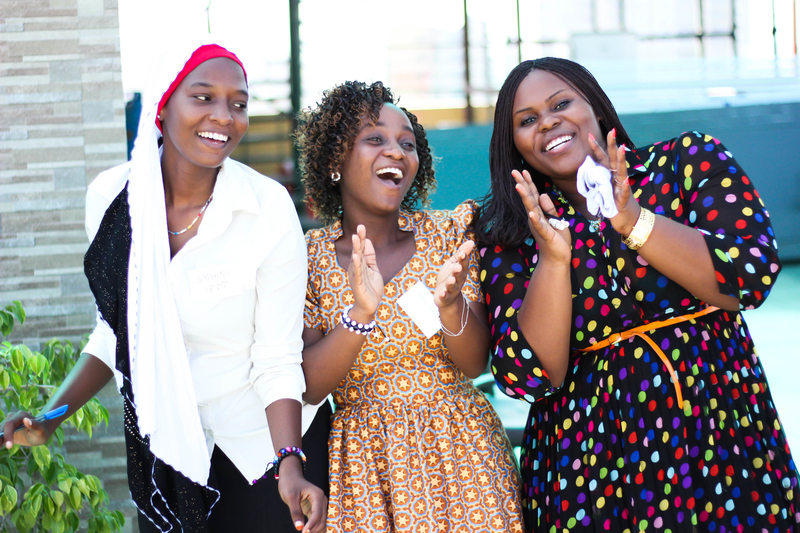 Karibu to EQWIP HUBs Dar es Salaam!
by EQWIP HUBs Dar es Salaam in Employment, 29 April 2016, 07:55 AM
We're excited to introduce a new youth program to Tanzania. Dar es Salaam is the country's largest and fastest growing city. It's a vibrant place that attracts young people from several regions across Tanzania and East Africa. But like in the rest of the country, youth unemployment is an issue. Young people have a hard time transitioning from informal to formal sector jobs, and those with a university degree don't always have the skills needed to find employment.

That's why EQWIP HUBs Dar es Salaam is here: to help youth find work or employ themselves.

We are working with the Vocational Education and Training Authority (VETA) at its Chang'ombe location. VETA has been helping Tanzanian youth gain valuable hands-on skills in dozens of trades for more than 30 years. We are excited to be working with such a well-connected and enthusiastic partner!

The main purpose of EQWIP HUBs Dar es Salaam is to offer young Tanzanians training in two key areas: employment and entrepreneurship. All young people enrolled in the EQWIP HUBs program will also learn communications, leadership, financial, digital, and other skills necessary to help them succeed in their personal and professional lives.

The EQWIP HUBs Dar es Salaam Team
Our team is made up of Tanzanian staff as well as youth volunteers from Dar es Salaam and Canada. Here are a few of the people you will be seeing at EQWIP HUBs Dar es Salaam:

Stella Mayenje, Country Manager
Stella Mayenje is the fearless leader of EQWIP HUBs Tanzania. Before taking on this role, Stella worked for three years as the Tanzania Country Manager with Youth Challenge International, one of the key partners in the EQWIP HUBs program. Stella has a bachelor's degree in business administration from Tumaini University Makumira in Arusha and a master's degree in science and finance from the University of Strathclyde in Scotland. She is originally from Arusha, Tanzania.

Bozkathi Oberlin, Training Coordinator
Bozkathi Oberlin started his time with EQWIP HUBs Tanzania as a local volunteer, but it quickly became clear that he should be hired as a staff member! Bozkathi has a degree in information communication technology management from Mzumbe University in Morogoro. An entrepreneur at heart, Bozkathi is a constant source of new business ideas and energy.

Shahada Nikuli, Hub Coordinator
Shahada Nikuli has worked with children and youth in Tanzania for more than 10 years. He was most recently with Dorcas Aid International in Arusha where he supported short-term volunteers completing development placements. Shahada has a degree in agronomy from the Sokoine University of Agriculture in Morogoro. He's excited to be given the chance and new challenge to work with EQWIP HUBs Dar es Salaam!

Asante sana to Stella, Bozkathi, and Shahada for their hard work in getting EQWIP HUBs Dar es Salaam started. The Tanzanian and Canadian volunteers will be working under their leadership to conduct training, recruitment, and surveying for the program.

One of our most exciting experiences so far was touring the VETA Chang'ombe facility, meeting VETA staff and talking about how the college and EQWIP HUBs could work together in Dar. We also had the chance to talk to hundreds of youth in Dar es Salaam during an initial needs assessment in November 2015. During focus groups and interviews we spoke to them about their dream livelihoods, the challenges they face, and about what specific training could help them accomplish their goals. It was interesting and inspiring to meet some of the young people who will hopefully be involved in EQWIP HUBs in the future!

Employment Training Starting Soon
On Monday, March 21 will be starting our Employment and Work Experience Program. The three-month program will help youth gain the skills and experience needed to find a job in Tanzania. The training has been designed in partnership with Tanzanian youth, staff at VETA, and members of the Tanzanian government.

If you are between the ages of 15 and 35 in Dar es Salaam or Zanzibar and want to get employment training, find out more on our Facebook page, or by emailing tanzania@eqwiphubs.org.
About Me
EQWIP HUBs Tanzania connects youth with the employment, entrepreneurship, and personal skills they need to find a job or start their own business.