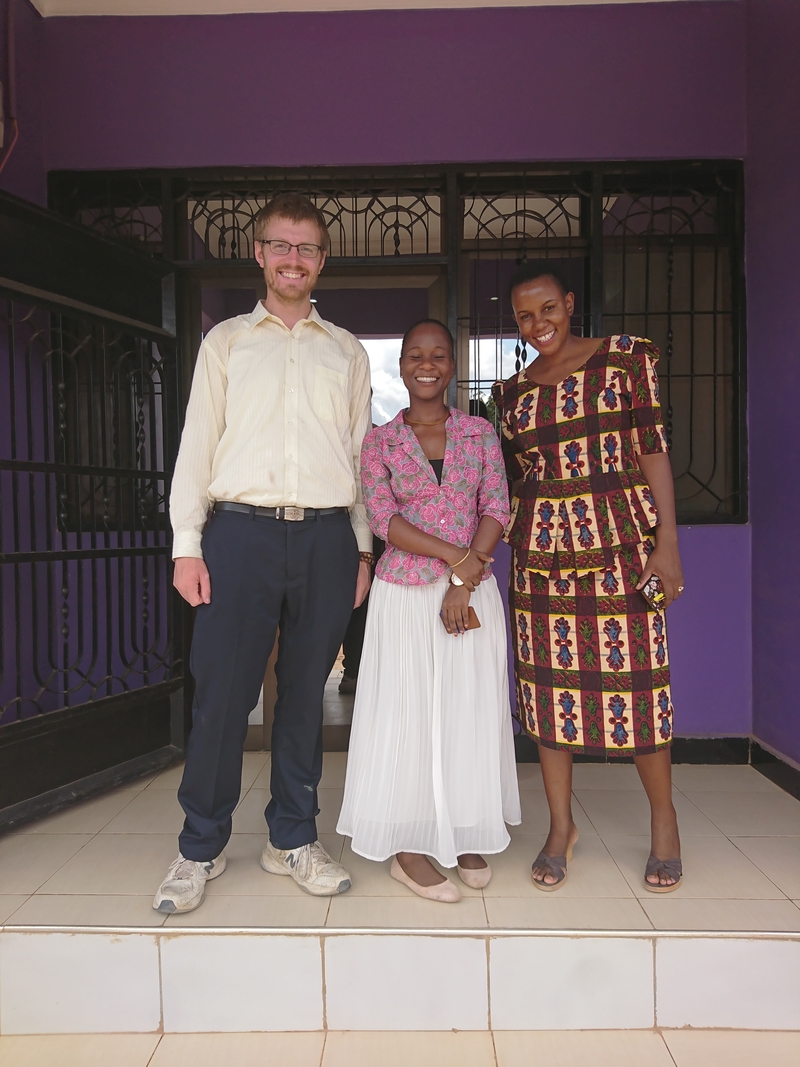 Stories from EQWIP HUBs Tanzania - Anna
by Anna Mwakasege in Entrepreneurship, 12 October 2017, 03:25 AM
As we gather more and more stories here at EQWIP HUBs Tanzania we are beginning to branch out of Mwanza and Zanzibar as our capacity grows. On September 18 we traveled outside of Dar to Kisarawe to meet with Anna who is a graduate of several tertiary trainings run through our satellite HUB at Tumaini University. Anna works as a social worker in Kisarawe district which gives her a good knowledge of the challenges that youth in the district face. She was encouraged by friends to attend EQWIP HUBs training and eventually completed entrepreneurship training, financial fitness, and personal development.
Through this training and her own internal fortitude, Anna has started a business selling rice. Her business selling rice is not a conventional sales business however; she purchases the rice during the high season when it is plentiful and sells it during the low season when it is in short supply. One aspect of this business that she loves is that she is contributing to helping people get food during times when it is difficult to come by. Anna was inspired and pushed by her friends to start a business and to join the EQWIP HUBs training. EQWIP HUBs taught her to define herself and know when opportunity was calling and how to seize it. She also learned how to plan for the future and to save money to grow and invest into her business.
For those considering joining EQWIP HUBs training she tells them that training will help them to know themselves better and know the skills they already possess that can be nurtured into effective business skills. Anna also encourages future entrepreneurs to have faith in what they are doing, fight for their dream, and to continue to fight until you find something that will enable you to what you want to do.
Anna's story is especially notable because she successfully encouraged 63 youth in the Kisarawe district to join EQWIP HUBs tertiary training; this is a large enough number that our satellite HUB staff have made the journey out there to conduct the training. These trainings were conducted in partnership with the local government who was represented by the local youth development officer. EQWIP HUBs would conduct the training, then the youth development officer would speak about the available programs to help youth in starting businesses or getting further educational opportunities like EQWIP HUBs.
Anna's story is the first to come from outside of the Mwanza region and Zanzibar but others will be coming soon. This story provides a view of how one individual can motivate dozens of youth to join training that is beneficial to their livelihoods and their future.
About Me
With 1 Year in working experience as ICT Marketing Executive as well as volunteering experience as IT Officer. My passion of imparting the IT knowledge and skills to the community around and of course Youth, has brought me into a Youth Centric organization where Managing Online Learning Community has brought me in a technology interaction with Youth.